A carefree asset
A carefree asset
Your holiday home is a carefree asset. From the first moment of orientation to the actual purchase, we offer you professional support. Investing in properties also means enjoying tax benefits. We closely collaborate with various reputable partners in the financial and tax expertise, who we gladly involve in your buying process. This guarantees you 100% quality and efficiency.
Excellent returns
Center Parcs Property Investment enables you to buy your own cottage or apartment and sell them at a later point in time at the most wonderful holiday parks in Europe. The holiday home stays your property, while you receive excellent returns from guaranteed rental income without having to worry about management or maintenance.  
6 redenen om te investeren in Center Parcs
Center Parcs garandeert u:
50 years of experience and expertise
Professional support during the buying process
A long-term rental contract of approx. 15 years, guaranteed by Center Parcs
5% guaranteed fixed rent of variable rent of at least 3% + a percentage of the total rental income of the holiday park
Carefree management and maintenance
100% guaranteed rental income, regardless of the occupancy rate
Popular objects
Our portfolio
Center Parcs Park Zandvoort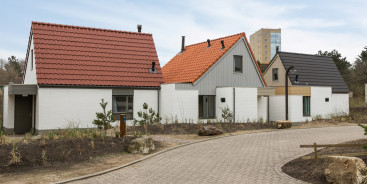 A project by Center Parcs
428 cottages
Class: Comfort / Premium / VIP
2 to 18 guests
Investment opportunities start at
excl. VAT / incl. inventory
More information
More information
Pierre & Vacances Salou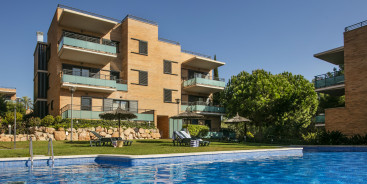 A project by Pierre & Vacances
108 apartments
Own use possible
Up to 6 persons
Investment opportunities start at
excl. VAT / incl. furniture
More information
More information
Complete portfolio
Want to sell your cottage?
As selling your Center Parcs holiday home is just an important part of your investment as all other parts, Center Parcs Property Investment will also gladly support you with this aspect.
Our own advisers and partners have an extensive network throughout Europe of approx. 60,000 potential buyers. Furthermore, you benefit from our professional support, enabling us to fully unburden you during the sales process of your holiday home.
You can rely on our vast and international experience in the various countries in which we operate. In addition, we also have quick communication with our tourist organisation to quickly take care of all administrative details for you.
Your benefits summarised:
Your holiday home is offered in various countries including the Netherlands, Belgium, Germany and France.
Professional photo report of your holiday home and the park
Publication on Funda, European and recreational channels
Database of over 60,000 potential buyers
You are completely unburdened